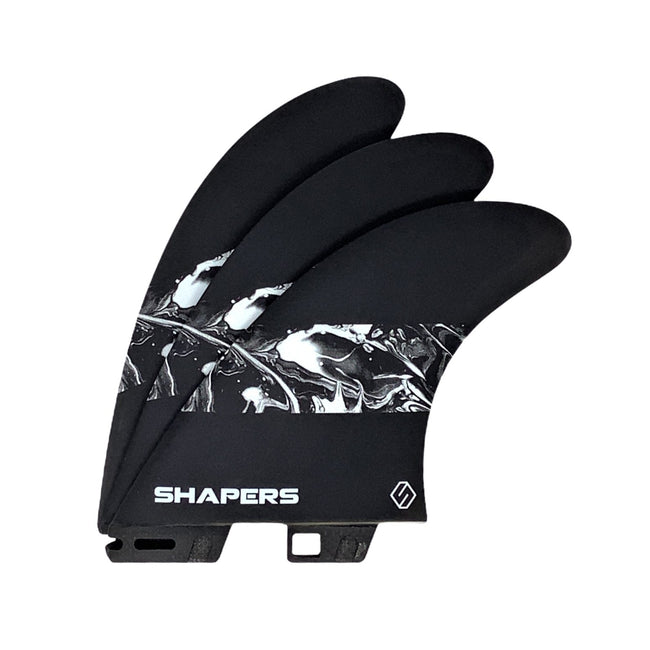 Shapers Core-Lite Large FCSII Thruster Fin Set - White
An all round fin set-up by Shapers that is internationally recognised as a 'go to set-up' for surfers in the large weight category. These blend drive, control and release seamlessly and feature a slightly more upright rake than the medium size to assist heavier surfers achieve more pivot (tighter turning arc) whilst maintaining speed. A very reliable fin choice for performance in all surf conditions.

Size: Large (185-220 lbs)

Fin Setup: Thruster

Fin Type: FCSII

Material: Hex-Core Foam, Fiberglass & Polyester Resin

Colors: Black & White
---
You may also like...