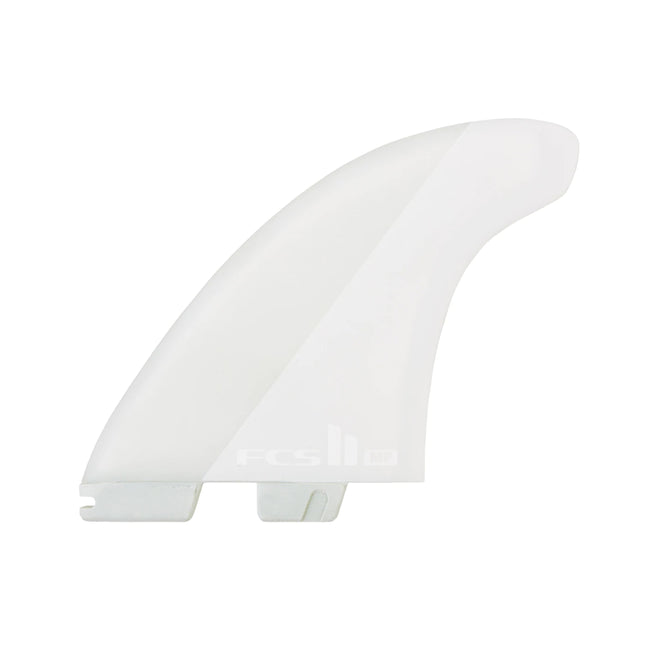 FCSII Mick Fanning X-Large Twin + 1 Fin Set
Developed in collaboration with Mick Fanning, this twin plus 1 is focused on speed, power, and control. Born from the H4 template, the hatchet-like tip produces instantaneous acceleration from take-off to bottom turn and creates a feeling of stability when pushing through turns. The wide, thick base is tuned for rigidity & maximum driving power, combined with a smaller stabilizer fin that mimics the side fin template and serves to control the set.
Fin Setup: Twin + 1

Fin Type: FCSII

Material: AirCore Technology

Color: White
---
You may also like...