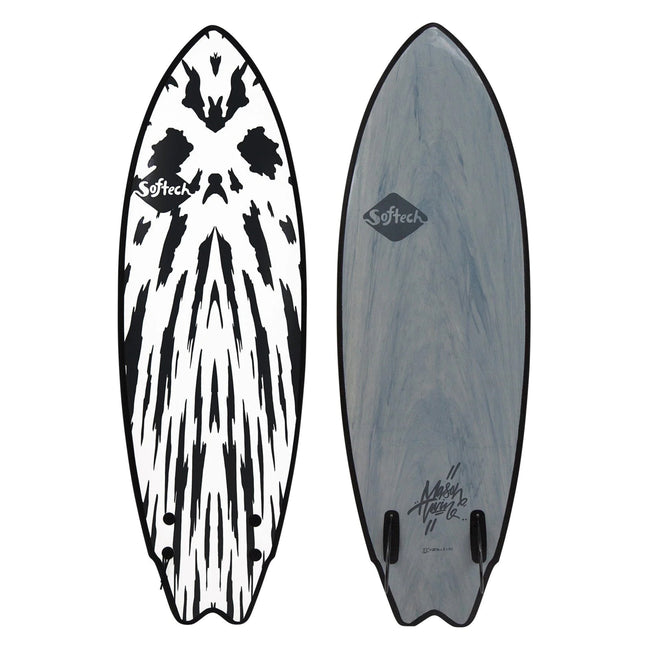 Softech Mason Twin 5'6" Surfboard - Gunmetal Black
The Mason Ho Signature Twin will open your imagination, and inject you with a dose of stoke on every wave. When it comes to the board's performance, think fast, loose and free spirited.
Length: 5'6"

Width: 21"

Thickness: 2.6"

Fin Setup: Twin

Volume: 35 Liters
Fin Box: FCSII

Material: Waterproof X-Density EPS Foam Core

Color: White & Black
---
You may also like...