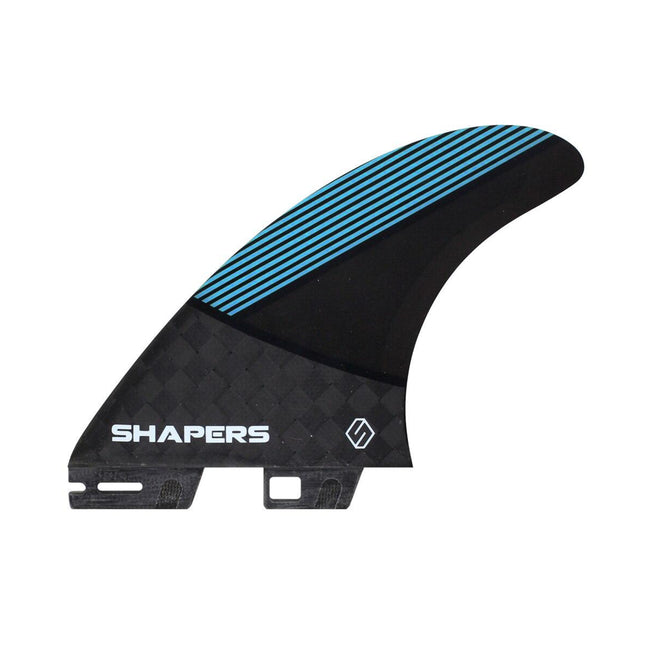 Shapers CarbonFlare Carvn Large FCSII Thruster Fin Set - Blue
The Carvn features greater rake through the fins outline, purpose built for power carves and sweeping arcs. Ideal for point breaks and open face surfing where speed and flow are desirable. The Carvn fins have a wide base for a solid feel off the bottom turn, giving drive and control, whilst the fins tips are refined to provide speed and release off the top. The Carvn fin templates are very popular with professional surfers who demand drive and hold through sweeping turns, however need release for radical manoeuvres through and above the lip. The Carvn designs are also a good option in challenging waves, with the fins rake providing greater stability down the line and hold through full rail wraps.

Size: Large (185-220 lbs)

Fin Setup: Thruster

Fin Type: FCSII

Material: Carbon Fiber

Colors: Blue & Black
---
You may also like...