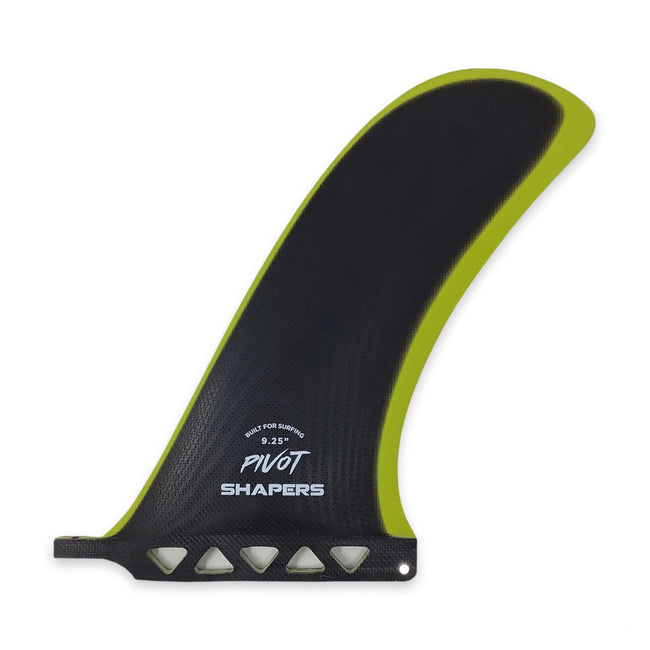 Shapers Pivot 9.25" Single Fin - Black / Lime
A single longboard fin setup suited for old school logs and modern nose riders. The Pivot has a large surface area and an upright shape that allows the board to flow through arcs but will also perform through tight pocket turns. Also, a very popular choice for SUP (flat water paddling and racing).

Size: Large

Fin Setup: Single

Colors: Black & Lime
---
You may also like...