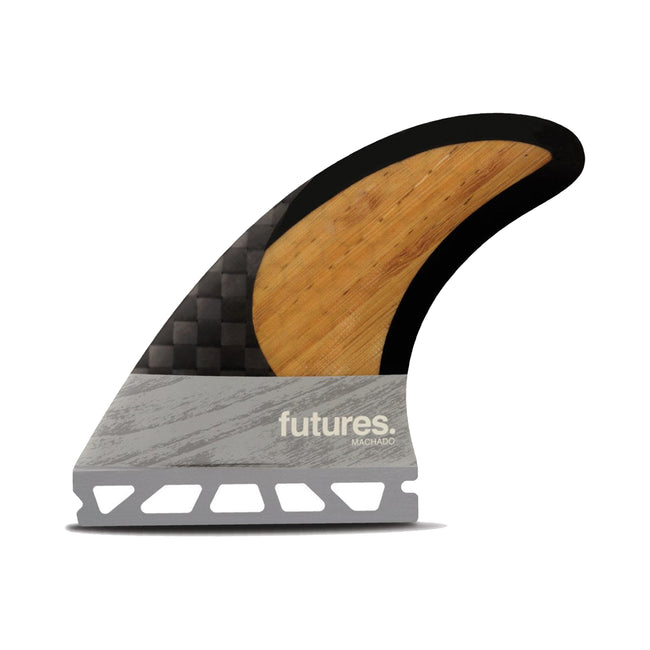 Futures Machado Blackstix Medium Thruster Fin Set
The Machado Blackstix, designed by legendary style-master Rob Machado, is a medium sized thruster in the Rake template category. This reissued set is now made in Futures' proprietary Blackstix construction, but l with an additional layer of bamboo that's become synonymous with the Machado look. The combination of carbon and bamboo materials and the V2-Foil create a very lively feel, ideal for high performance in the pocket surfing. The center fin is smaller than the side fins for increased maneuverability.
Size: Medium (145-175 lbs)

Fin Setup: Thruster

Fin Type: Futures

Material: Blackstix

Color: Black, Gray & Bamboo
---
You may also like...