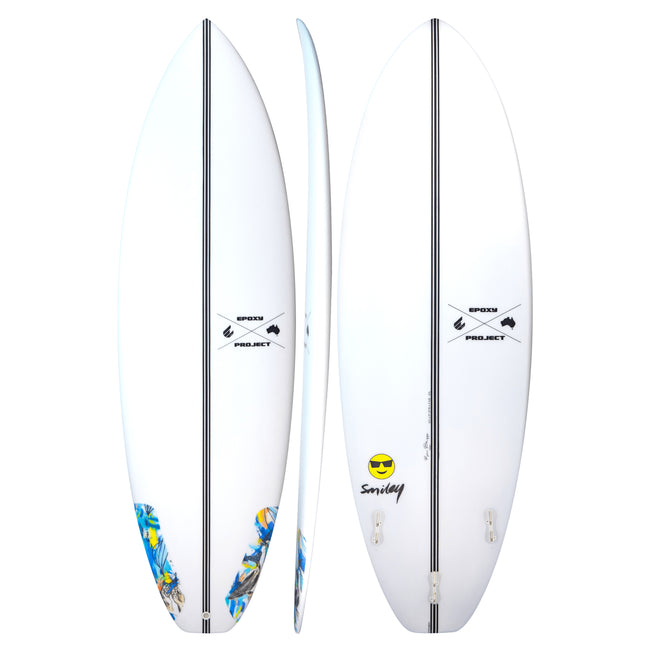 ECS Boards Australia Smiley 6'2" Surfboard
Small, fun wave machine. Summer loving and waist height mush is what this board is designed for. Something that paddles effortlessly and puts a smile on your face. The Smiley is a modern design that's a cross between a fish and a shortboard. The front half of the board resembles and old school wider fish style nose. This provides plenty of stability and and volume to make paddling easy. The rail then blends into a tail width similar to that of a shortboard. The curvy outline and squash tail allows the board to be thrown around easily off the back foot. Includes a genuine FCSII thruster fin set.
Length: 6'2"

Width: 21.2"

Thickness: 2.6"

Volume: 38 Liters

Fin Setup: Thruster

Fin Box: FCSII

Material: EPS Epoxy

Color: White & Black
---
You may also like...